The Pomera has the ability to convert text into a scannable QR code. If you have an iPhone or iPad you can download a scan app onto your phone or tablet and it will work.
Step 1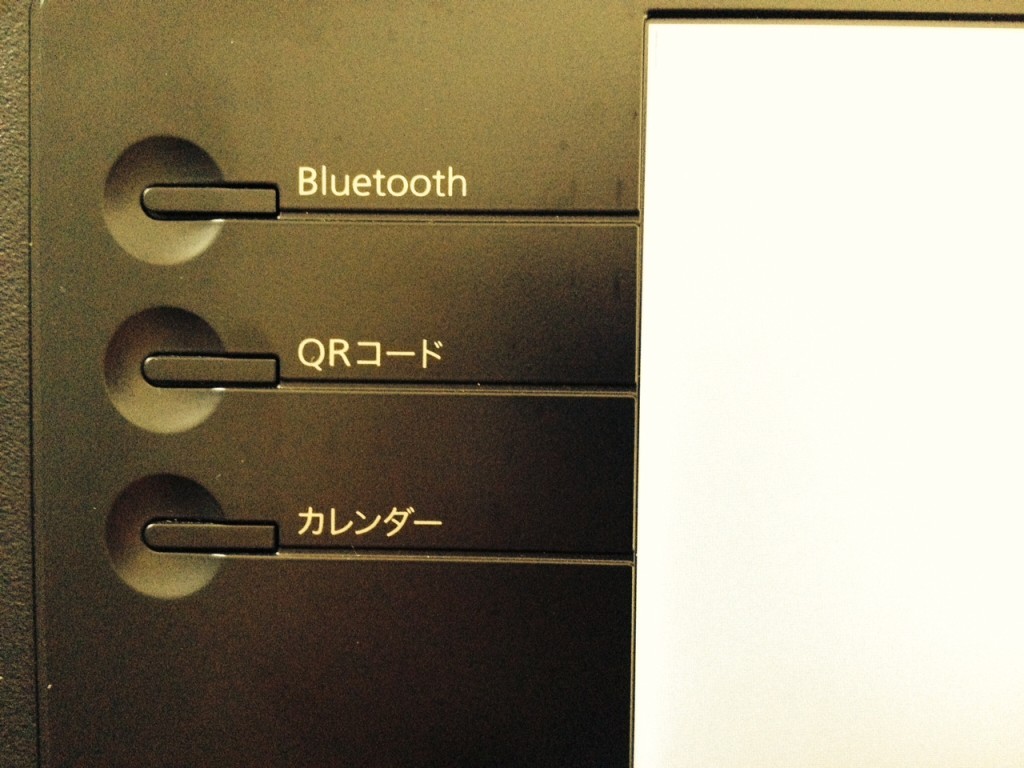 The QR code is on the left side of the screen. These buttons are quickstart buttons. Locate QRコッド and press the button.
Step 2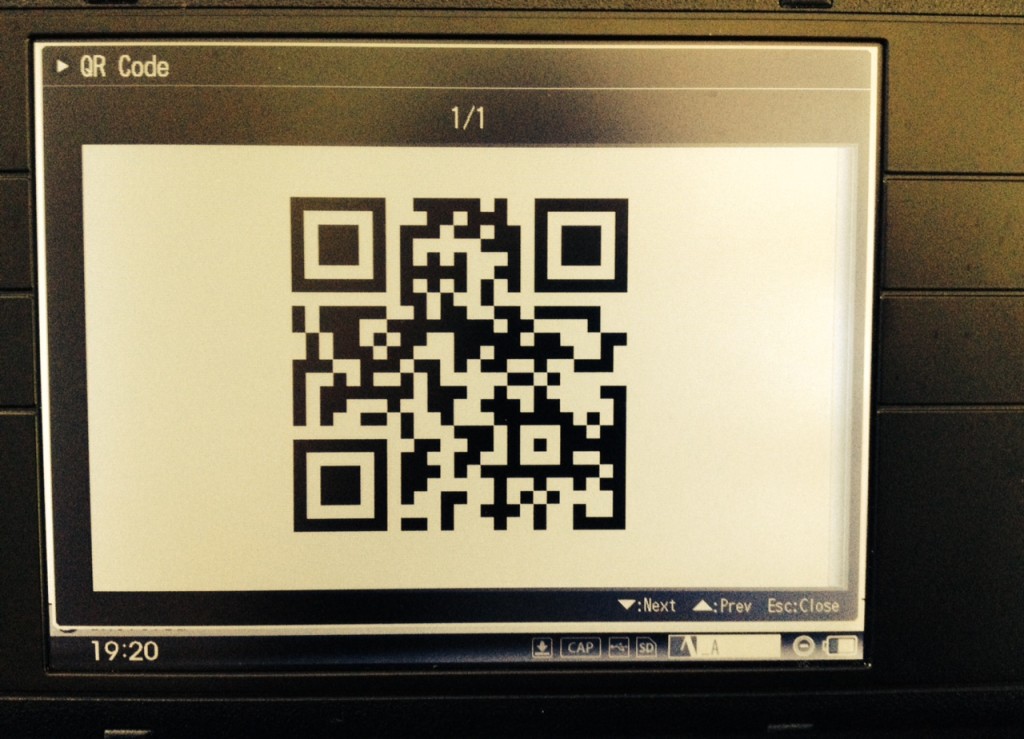 After hitting the button a screen will pop up. This is the code generated from the text. Use a scan app to scan the text and you can import it into your phone.
Step 3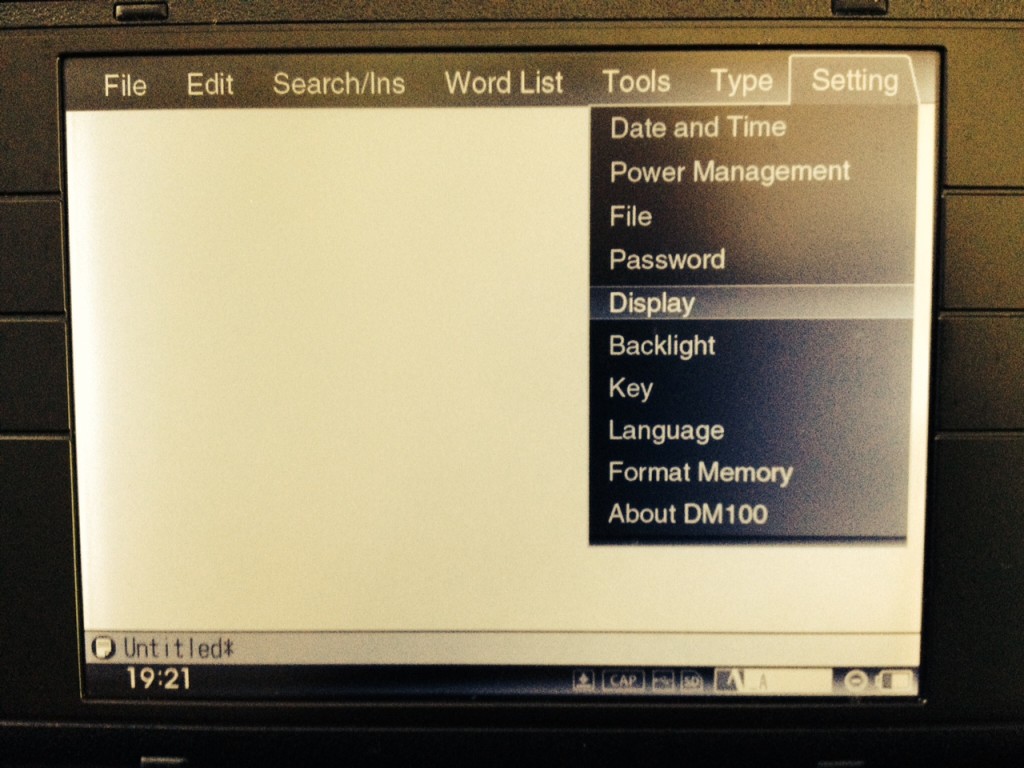 You can control the QR code settings by hitting the "menu" key, then go to "settings" and use the arrow keys to click on "display."
Step 4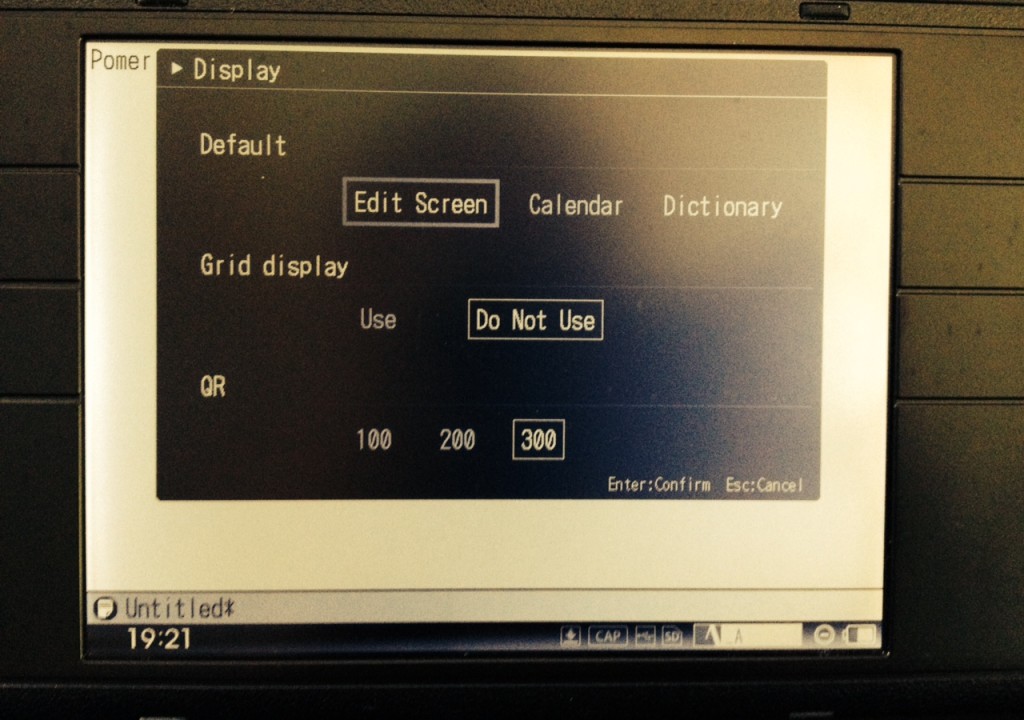 At the bottom next to "QR" is where you can control the settings. You can only generate a QR code for 100, 200, and 300 characters of text.
If you have a big document, like a novel, the Pomera will split the file into multiple scannable QR codes. I advise using this function only if you have a short document and need a quick way to import into your phone.