The Pomera DM100 (Amazon) comes equipped with a mini-usb cable. The USB cable can be used to transfer files directly from the Pomera into a PC, Chromebook, MAC.
For the example below, I will be connection the Pomera to an Acer Chromebook (Amazon).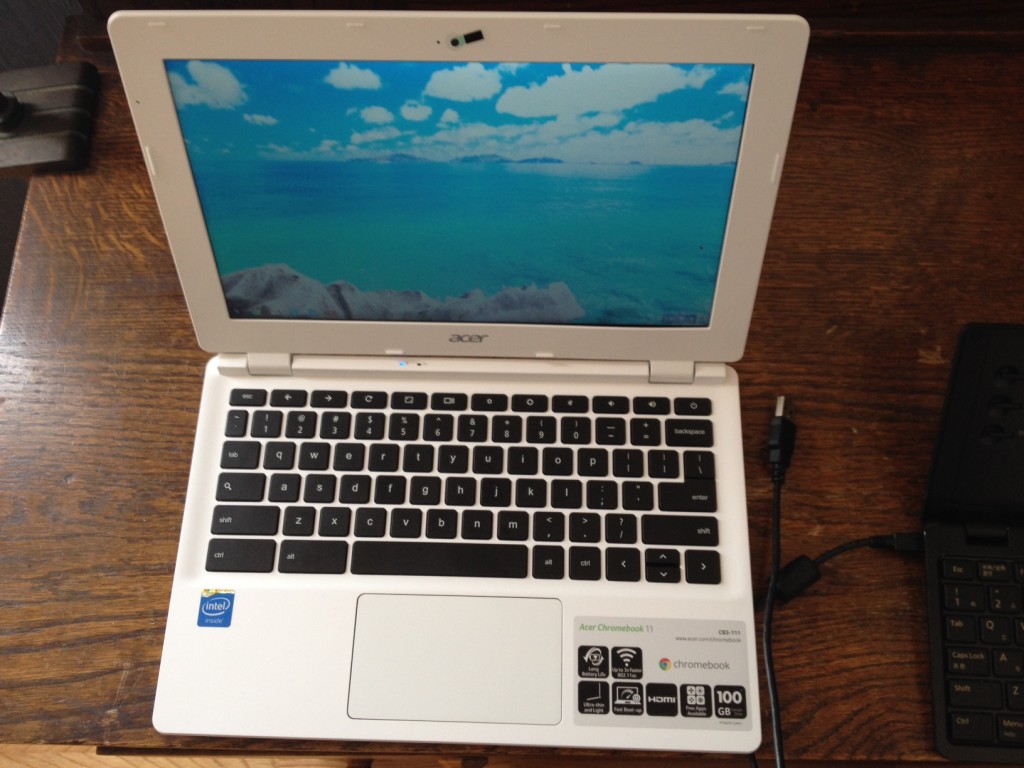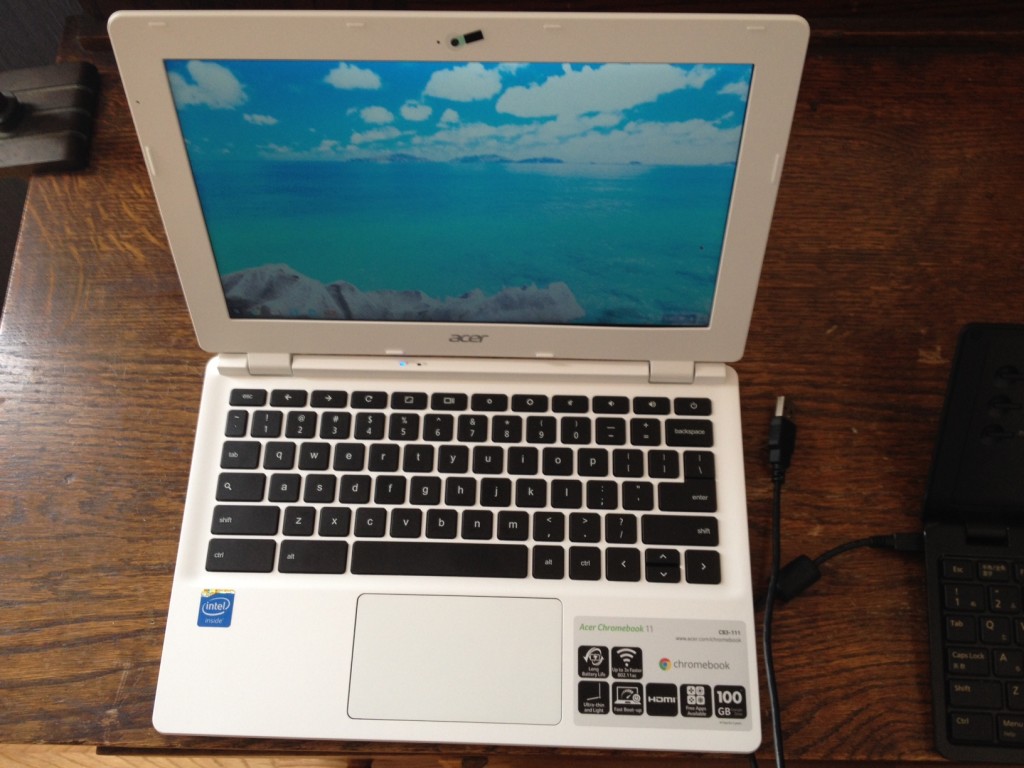 The process is quick and simple.
Step 1
The Pomera comes with a small USB to mini cord.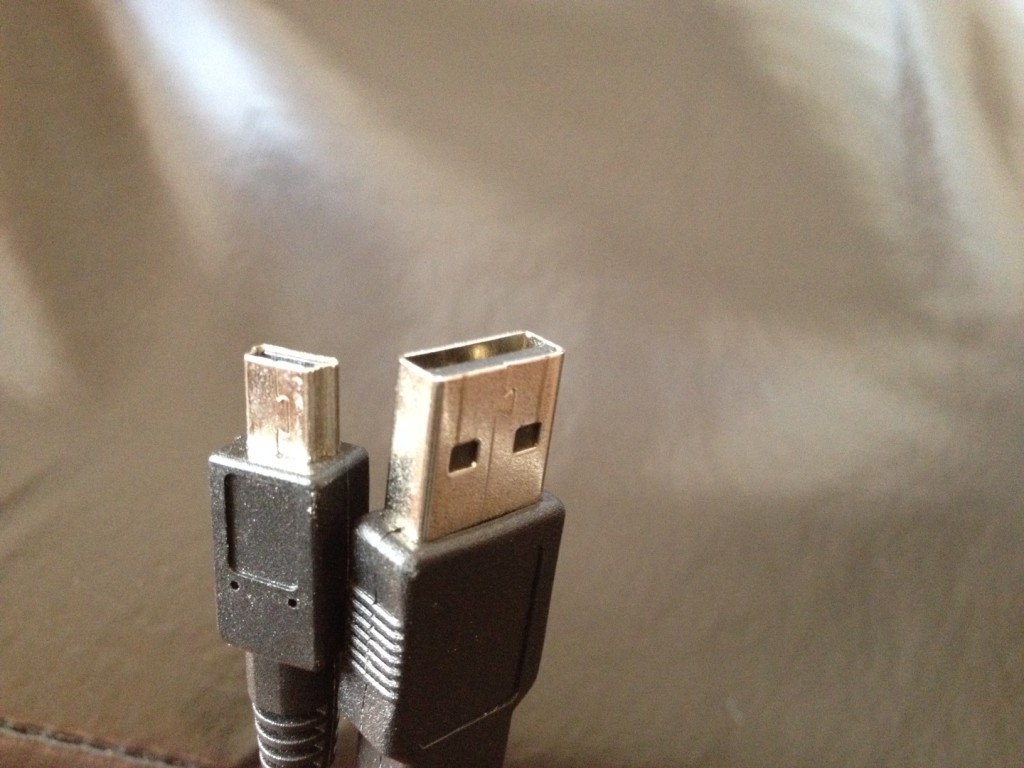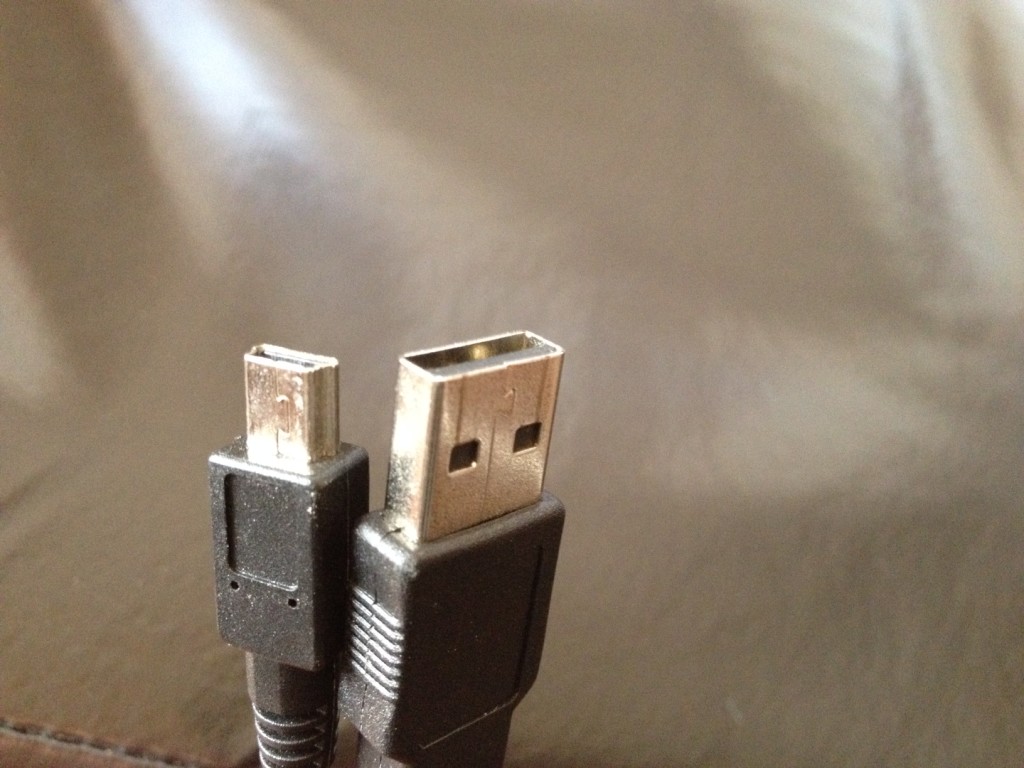 Step 2
Connect the Pomera DM100 to the Chromebook by using the USB ports.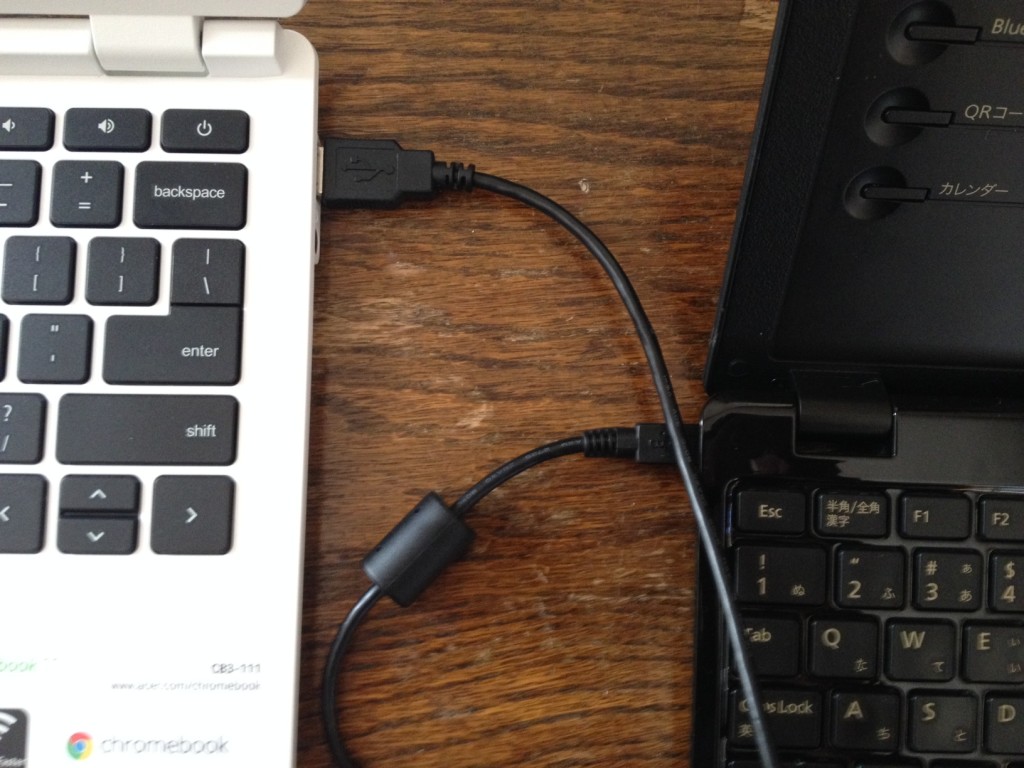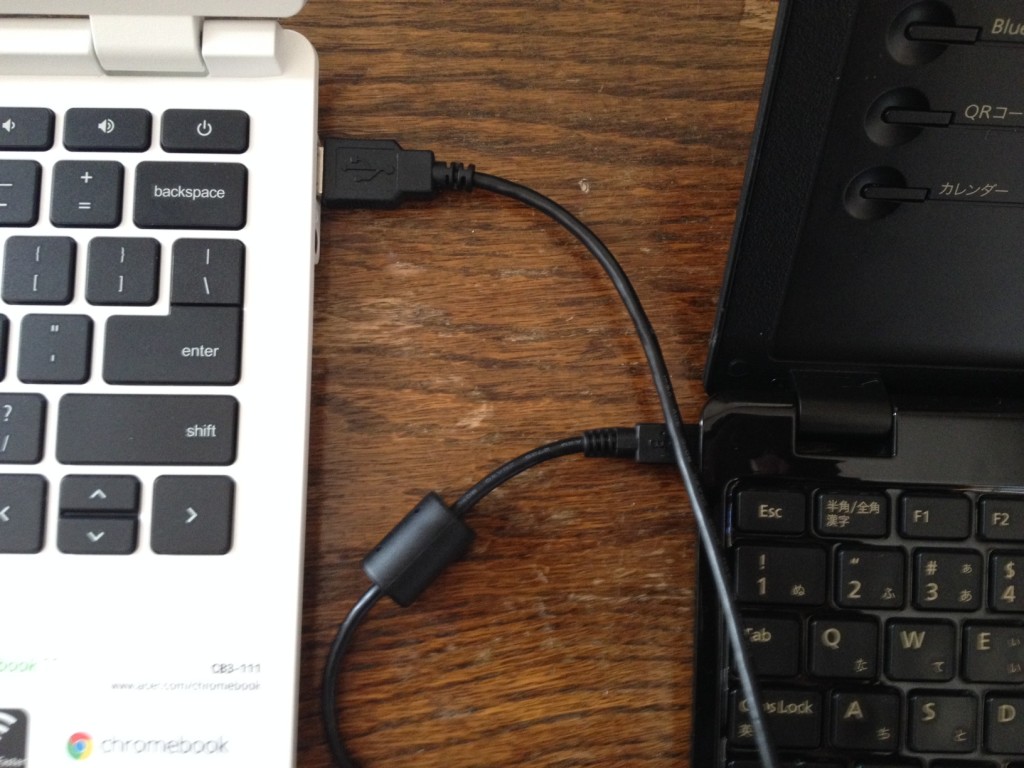 Step 3
Hit "Menu." Then go to "Tools." If you are not connected the "PC Link" will be faded.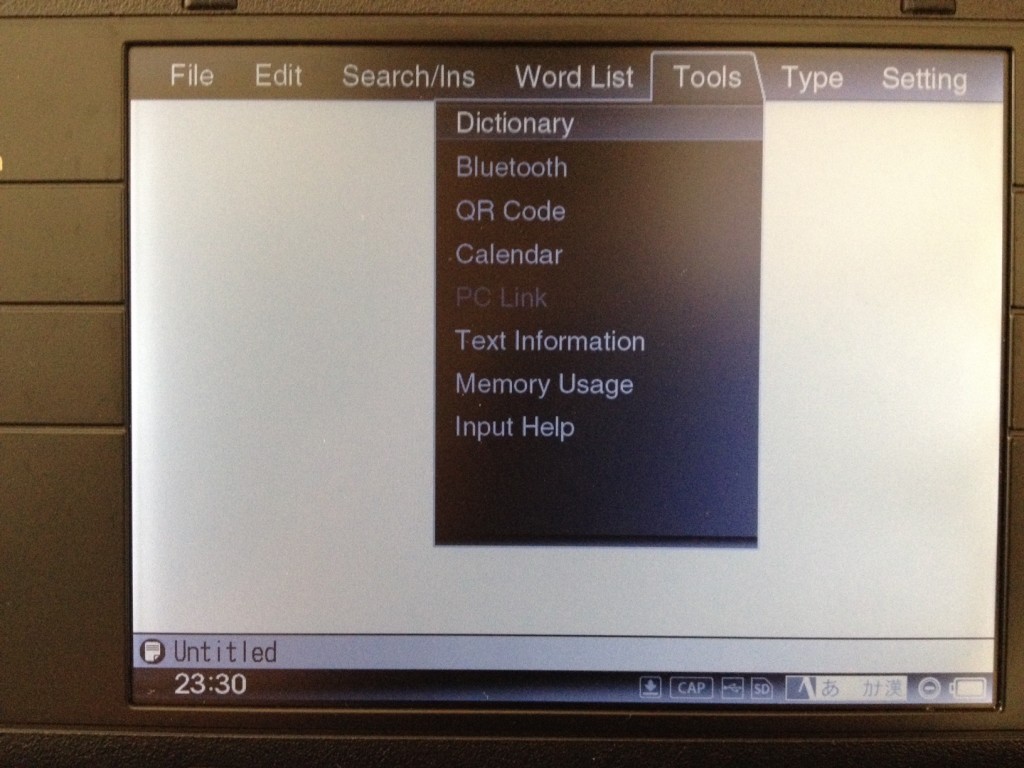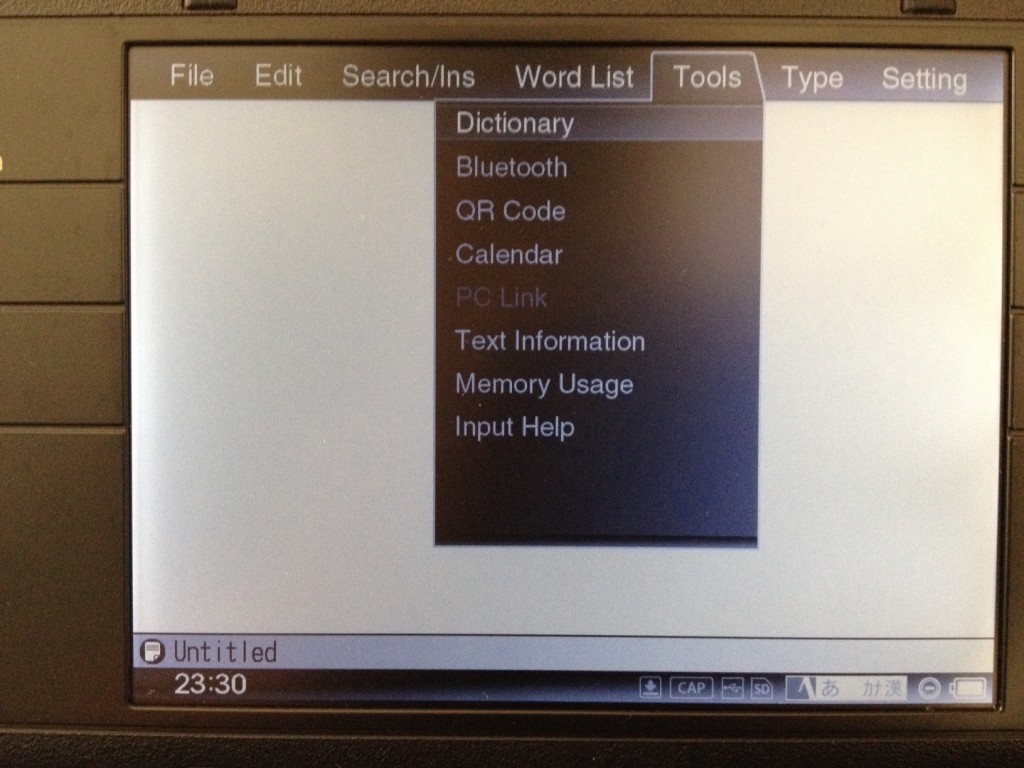 Step 4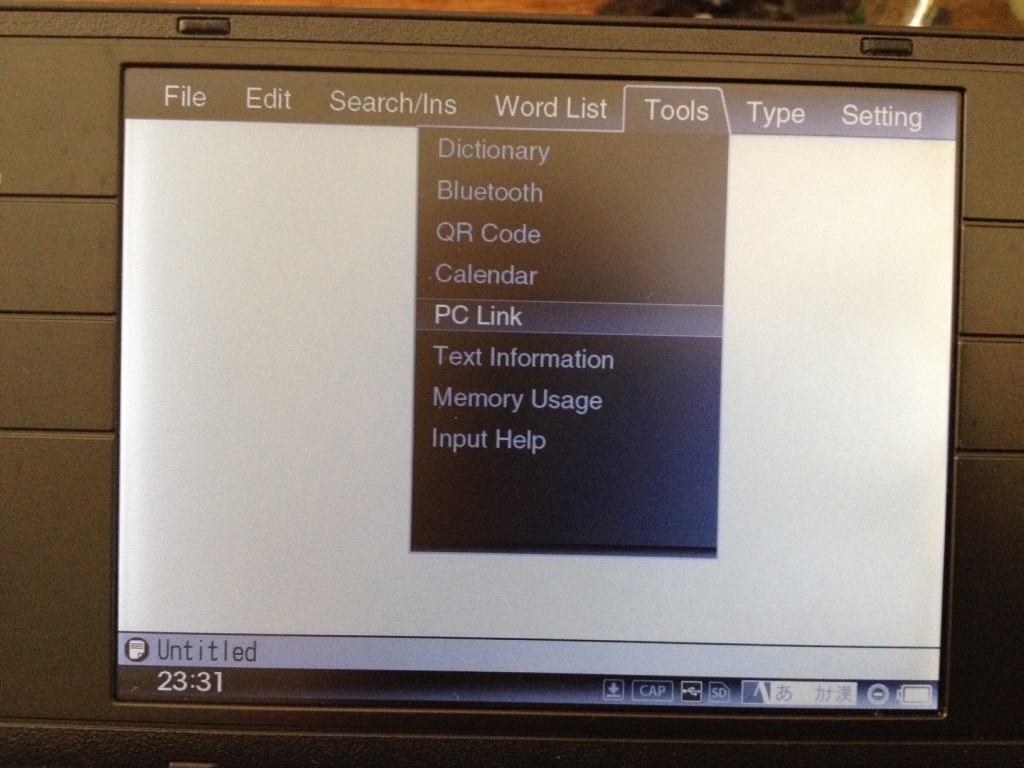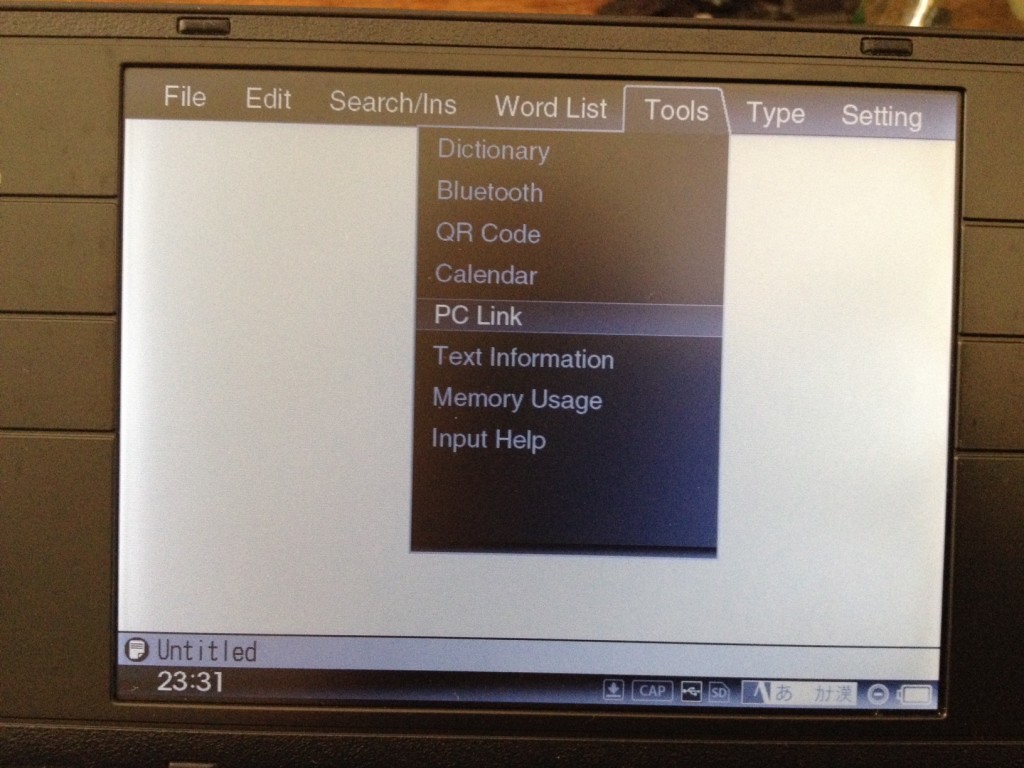 Step 5
Hit "PC Link" and you will get a box where you will need to enter in your password (if you have one set then you won't get this dialogue box.)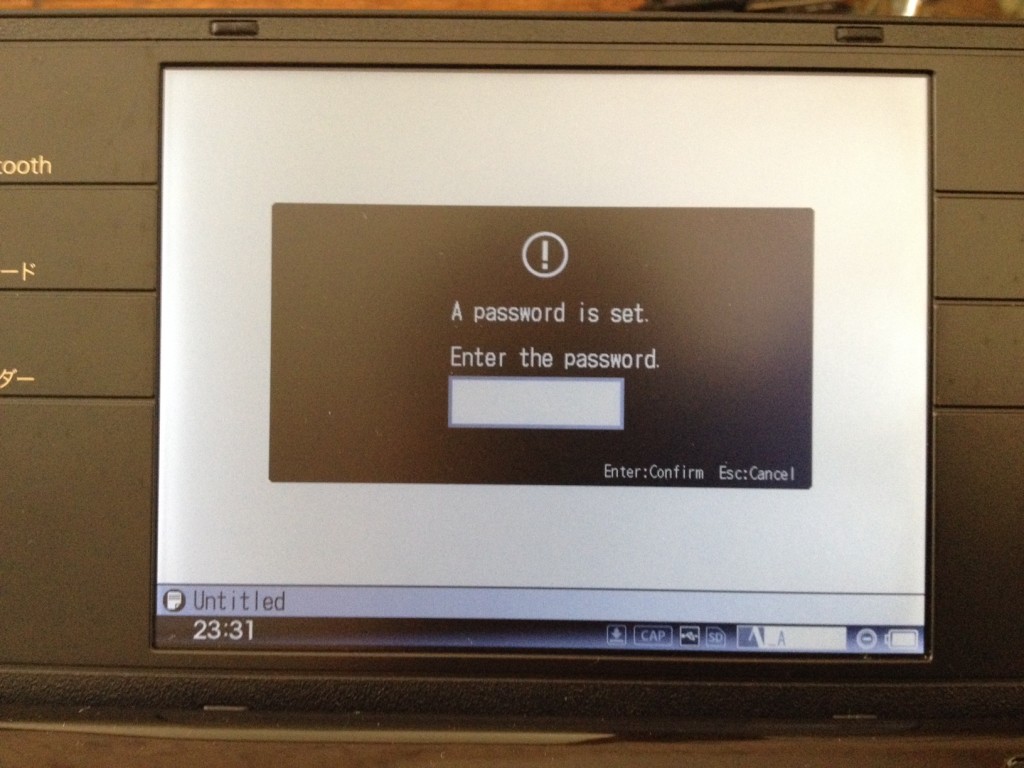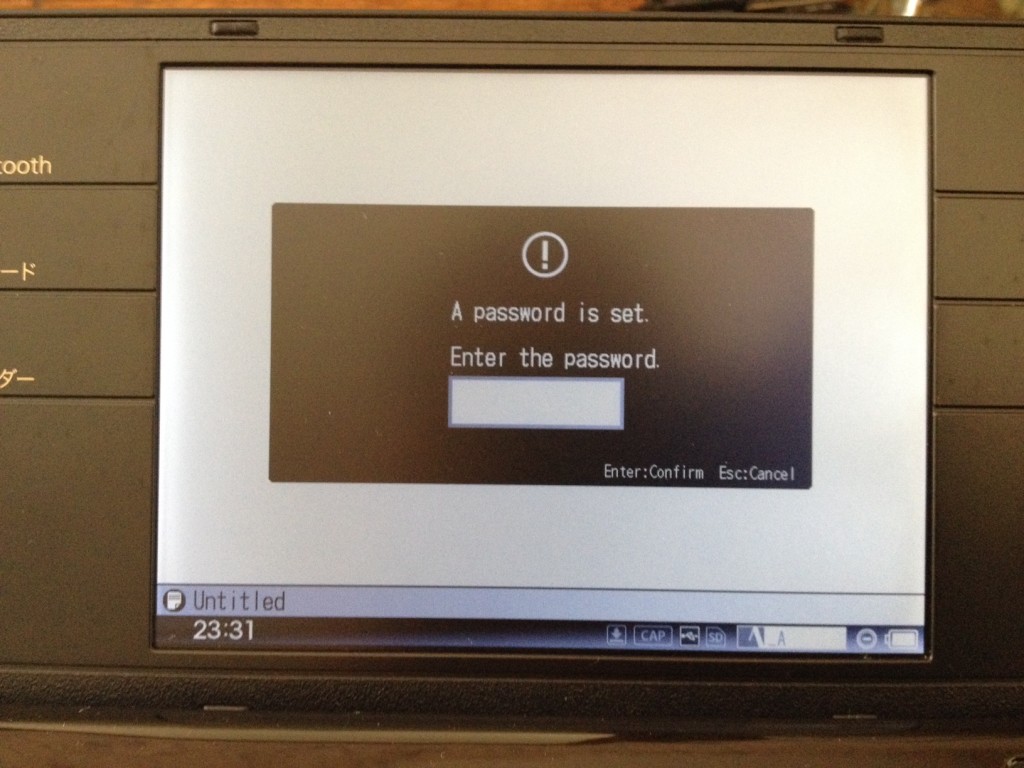 Step 6
Once connected you will get the screen below that says you are connected.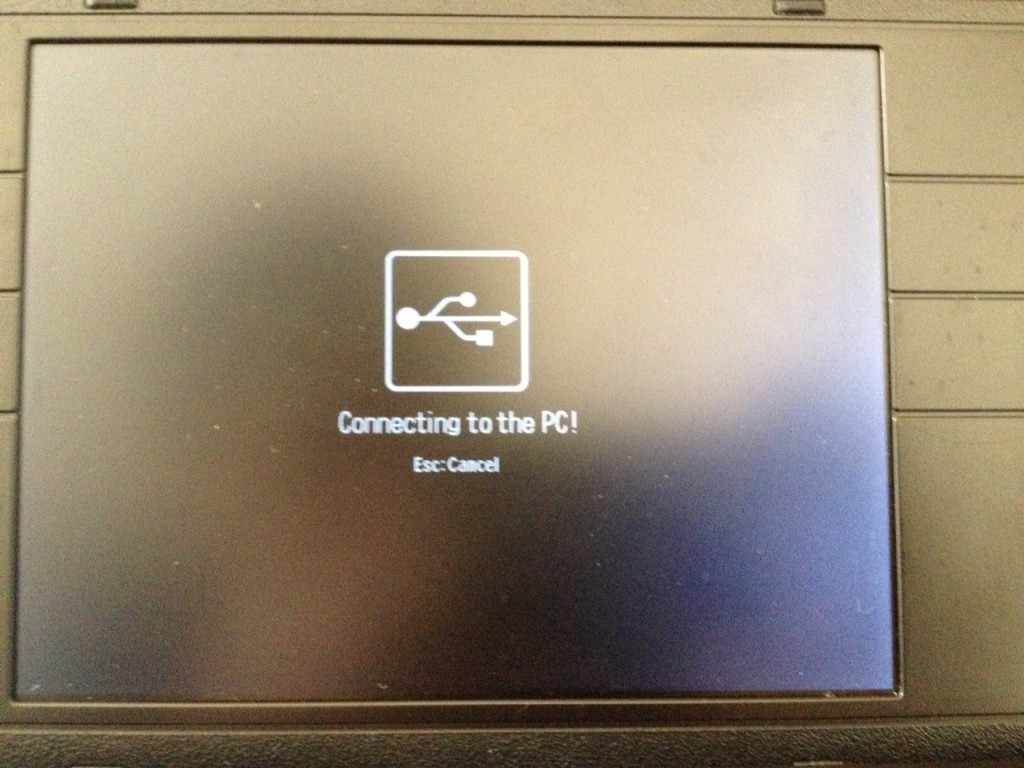 If you have a Chromebook, you should get a notification, showing that it is connected.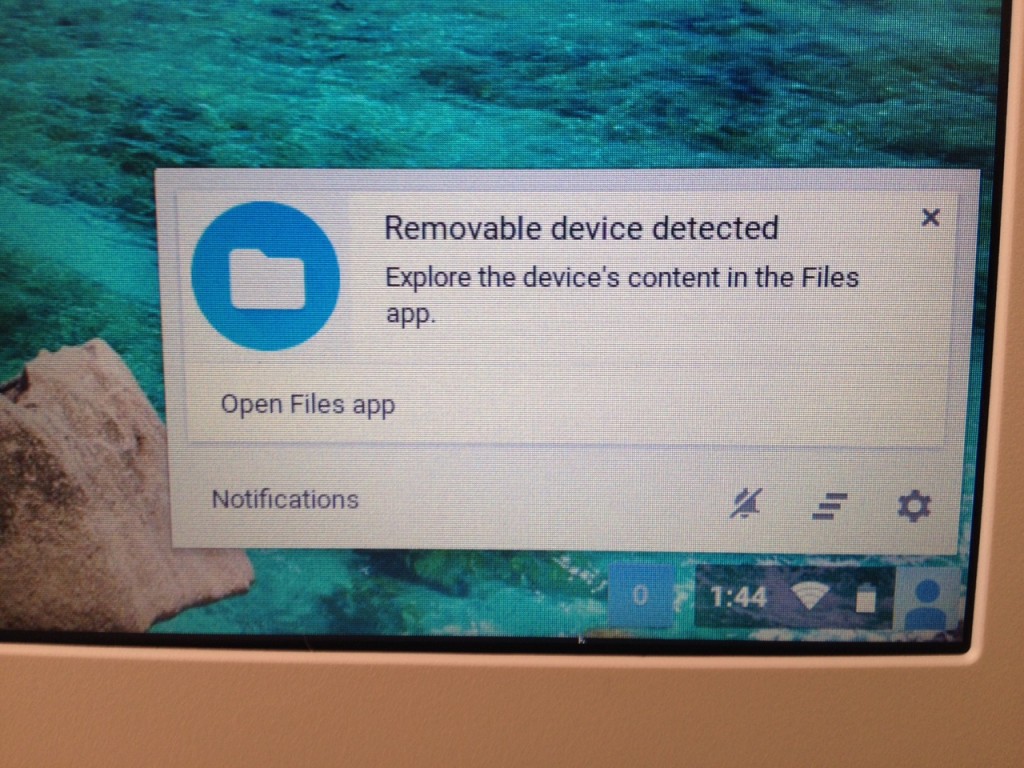 Step 7
You can explore the files on the Pomera. Here is where you can move/copy/ and paste things on to your desktop.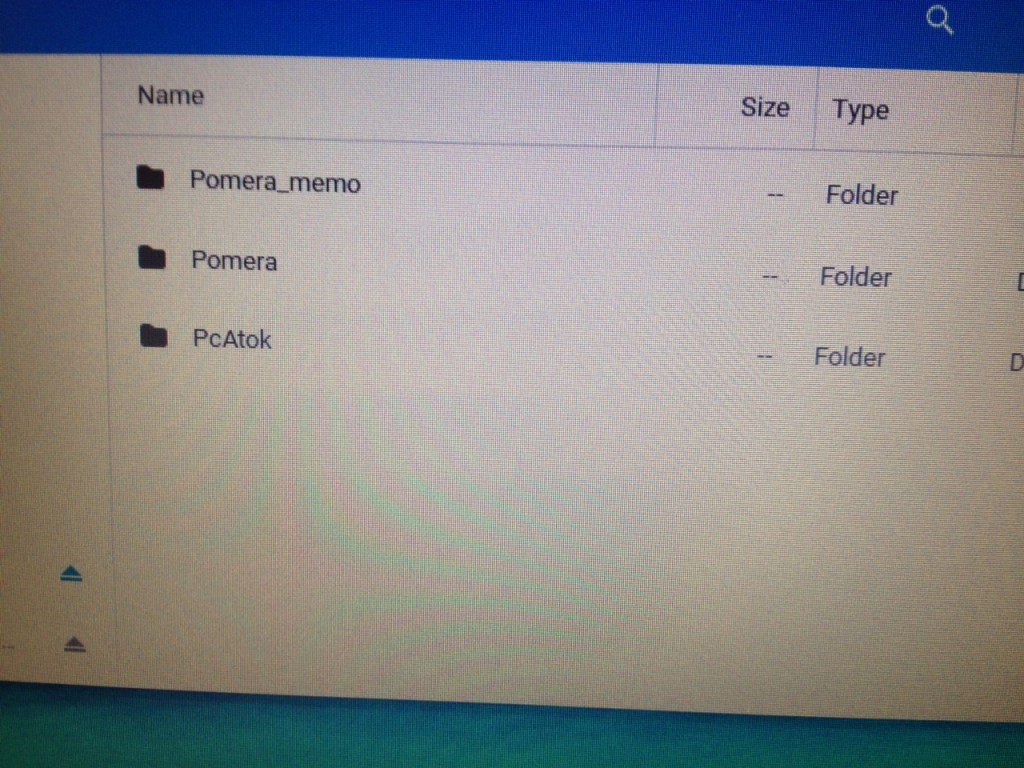 Step 8
To close the connection with a PC, MAC, or Chromebook, hit "ESC" key on the Pomera. This will close the connection. You can either select "Yes" or "No."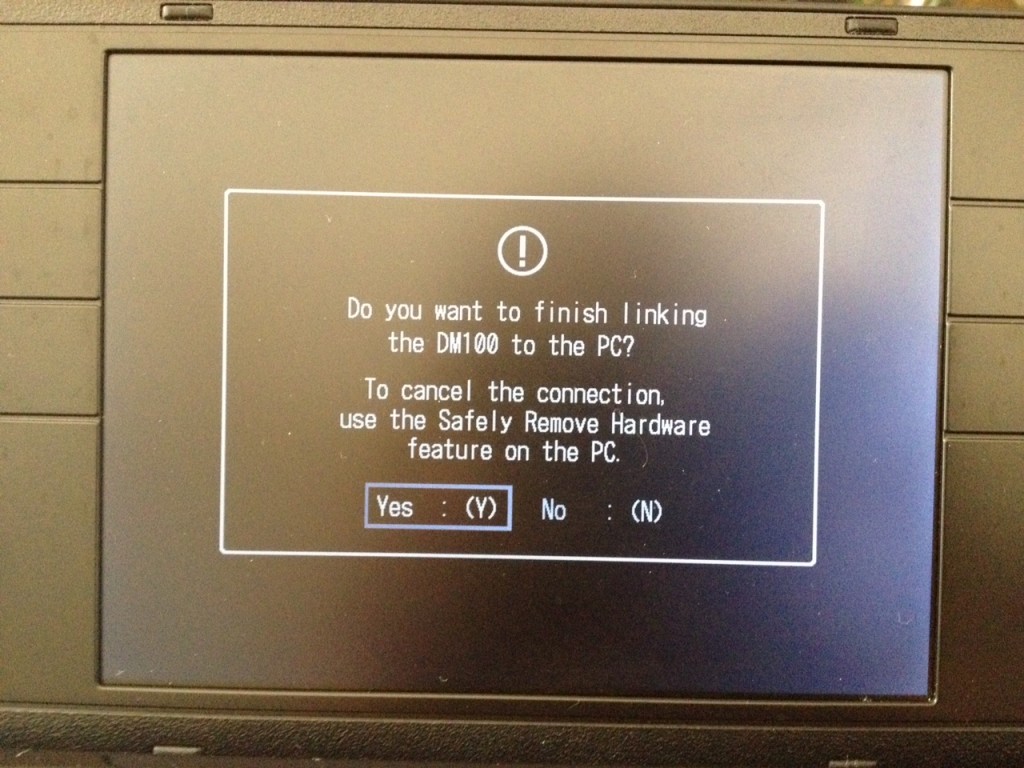 The process for hooking up a Pomera to a PC or MAC is very similar. Just follow the steps above and you should be able to connect easily to transfer files.